Come explore the wonders and sites that Kota has to offer!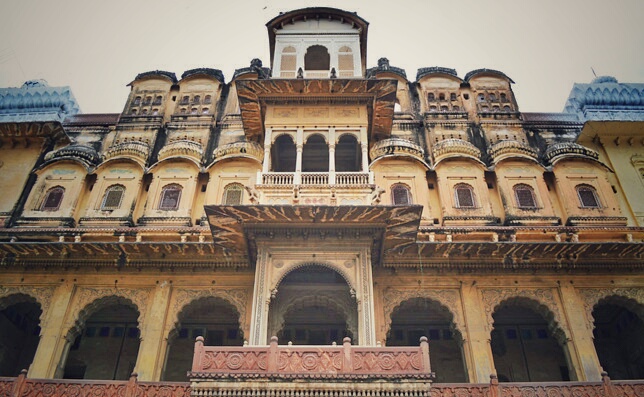 The foremost tourist attraction in Kota is the 'Garh'. This large complex, also known as the City Palace, is built in a predominantly Rajput style of architecture. The palace is a sprawling complex of suites and apartments built by different rulers of the Rajput dynasty at different times in history.
MAHARAO MADHO SINGH MUSEUM:
Situated within the walls of the Garh palace, Maharao Madho Singh Museum houses a splendid collection of Rajput miniature paintings of the Kota school. Visitors can spend hours taking in the fascinating sculptures, arms and other valuable antiques.
SEVEN WONDER PARK:
The Seven Wonder Park is a Rs. 20 crores worth project developed along the Kishore Sagar Lake at Vallabh Bari in Kota. A single visit to this park allows visitors to get a glimpse of the replicas of all the Seven Wonders of the World.
JAGMANDIR PALACE:
The Jagmandir Palace was built by one of the queens of Kota between 1743 and 1745, and is situated in the middle of the Kishore Sagar Lake. Built in red sandstone, it is a monument of exquisite beauty. The palace is open to tourists who can enjoy boat rides in the Kishore Sagar Lake and the panoramic view of the palace from the lake. The Keshar Bagh, situated near the Jagmandir Palace is well known for its royal cenotaphs.
KOTA BARRAGE:
Kota Barrage is one of the most important water reservoirs in the Rajasthan state constructed over Chambal River. The Kota Barrage spreads over an area of 27,332 square kilometres, which makes it as large as Haiti! The mesmerizing view of water flowing through the gates with a great force makes it a popular tourist attraction. The Kansua temple of Lord Shiva, housing a rare four-faced Shiva lingam is a place of interest near the barrage.
KANSUA TEMPLE:
This is one of the oldest and most beautiful temples in Kota and is dedicated to Lord Shiva. The temple has a small pond within its premises. There is a stone inscription here dating back to 738 AD that says that it was built by Raja Shivgana Maurya but local legend has it that the temple was built by the Pandavas during their exile.
KHADE GANESH JI TEMPLE:
The Ganesh temple is situated in the southern part of the city. What makes this temple unique is that this is the only temple in India that has a standing idol of Lord Ganesha. One can also visit Rangbadi Balaji temple on the way there.
——
Information Source: Rajasthan Tourism